Thank you to ALL who participated in the Foundation's 2nd annual Institution Challenge!  We would like to acknowledge Washington University School of Medicine, Duke University, The Ohio State University, John Hopkins, Georgia Regents and the Medical College of Wisconsin for their support.
What is the Research and Education Foundation of the American Head and Neck Society?
The Research and Education Foundation of the American Head and Neck Society (AHNS) is working to:
Encourage and fund science and clinical research in head and neck oncology
Support and fund individuals and institutions in the development of educational programs or materials in head and neck cancer
Support educational endeavors that improve knowledge, techniques, and skills of practitioners devoted to the care of head and neck cancer patients
The Foundation is the only organization dedicated to treating and curing head and neck cancer. As such, it is a significant force in the fight against head and neck cancer. Our efforts are promising and we have made headway because of the support we receive from AHNS members, individuals affected by head and neck cancer either personally or through a loved one, corporations, and foundations. However, so long as head and neck cancer exists, we must continue our efforts in research, education and treatment. There is more work to be done and we need your help. With several ways to support us, please consider a donation today.
---
2014 Chris O'Brien Traveling Scholar Award Recipient Announced!
The Research and Education Foundation of the American Head and Neck Society is pleased to announce that Dr. Michael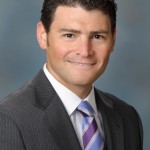 Kupferman is the 2014 winner of the Chris O'Brien Traveling Scholar Award.  Dr. Michael Kupferman is an Associate Professor of Head & Neck Surgery at The University of Texas MD Anderson Cancer Center. He obtained his medical degree from the University of Pennsylvania School of Medicine and completed a residency in Otolaryngology-Head and Neck Surgery at the Hospital of the University of Pennsylvania.
After completing a two-year combined clinical and research fellowship in advanced head and neck surgical oncology at MD Anderson Cancer Center, he joined the faculty of the Department of Head and Neck Surgery, where he is an active member of the Skull Base Tumor Program. His clinical practice focuses on the management of skull base tumors, including minimally invasive approaches to the cranial base; melanoma; thyroid malignancies; and upper aerodigestive tract cancers. He is a recognized expert in robotic surgery and the management of thyroid cancer. Dr. Kupferman is also medical director of the Voice Center at MD Anderson, which provides voice restoration for oncology patients.
Dr. Kupferman maintains an active research program: his clinical research interests include transoral robotic surgery, skull base tumors, melanoma and salivary gland cancers, and his NIH-funded laboratory focuses on the mechanisms of metastasis and chemotherapeutic resistance in head and neck cancers.
As the 2014 award recipient Dr. Kupferman will travel to Australia to attend the Tri-Society Meeting in Darwin.  We look forward to hearing of his travels upon his return.  You may read about the travels of the 2012 award recipient, Dr. Sandro Porceddu.
---
A Heartfelt Thank You to our Centurion Club Members
The Foundation extends special recognition to our 2014 Centurion Club members, supporting the Foundation with gifts of $1,000 or more annually.
Elliot Abemayor
Amit Agrawal
Carol Beir-Laning
R. Bryan Bell
Elizabeth Blair
Carol Bradford
Robert Byers
Joseph Califano
Bruce Campbell
Ricardo L. Carrau
William Carroll
Chin Yen Chien
Charles Coffey
Peter Costantino
Terrence Day
Daniel Deschler
David Eisele
Ramon Esclamado
Greg Farwell
Robert Ferris
Marion Gillespie
Doug Girod*
David Goldenberg
Patrick Gullane
Ehab Hanna
Keith Heller
Jonathan Irish
Jonas Johnson
Kiran Kakarala
Wayne Koch
Dennis Kraus
Greg Krempl
Pierre Lavertu
Derrick Lin
Kimberly Lee
Bill Lydiatt
Ellie Maghami
Matthew Miller
Susan McCammon
Eugene Myers
Jeff Myers
Cherie-Ann Nathan
Brian Nussenbaum
John O'Brien
Matthew Old
Bert O'Malley
Enver Ozer
Nitin Pagedar
Lester Peters
Karen Pitman
Christopher Rassekh
John Ridge
James Rocco
Eben Rosenthal
John Saunders
Cecelia Schmalbach
Jatin Shah*
Yelizaveta Shnayder
Uttam K. Sinha
William Spanos
Kerstin Stenson
Elliot Strong*
Maie St. John
Krishnamurthi Sundaram
Ted Teknos
David Terris
Anthony Tufaro
Marilene Wang
Steven Wang
Mark Wax
Randal Weber
William Wei
Gregory Weinstein
Mark Weissler
Ernest Weymuller
Wendell Yarbrough
Bevan Yueh
List current as of May 26, 2015
*Denotes lifetime member
Curious about the Centurion Club?  Click here to learn more!
---
New Way to Donate:  Receiving Honorarium?
Why not consider this unique new way to support the Foundation:  If you are speaking at a conference and receiving honorarium from a company, direct your honorarium to the Research and Education Foundation.  We will handle the process for you.  Simply request the honorarium to be paid out to the Foundation and have the company contact Kelly Honecker, Foundation Director, at kelly@ahns.info.  In addition, the company, should they chose, will receive recognition of their support on the Foundation website.  It is quick and easy, and a wonderful way to help us grow the Foundation!